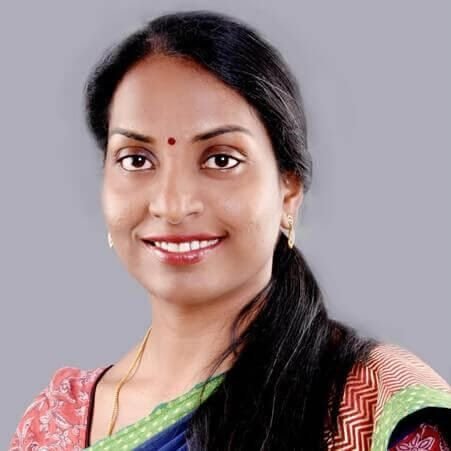 Dr. Athira Ramakrishnan is a devoted and well-known otolaryngologist and head and neck oncosurgeon with over a decade of experience.
Dr. Athira is a board-certified ENT and head and neck surgeon with over 15 years of expertise. Dr. Athira has received training from some of the most skilled and well-known surgeons in the field of ENT surgery, and she is capable of executing a wide range of procedures. 
She is a pioneer in endoscopic and head and neck cancer surgery, as well as oral laser surgery, endoscopic sinus surgery, and ear, thyroid, sinus, parathyroid, laryngeal, and phono surgery. Not only that, but she is a well-known reconstructive surgeon.
Dr. Athira earned her MBBS from the prestigious JIPMER in Puducherry and her MS in ENT from PGIMER in Chandigarh. She also completed her DNB – ENT at Bangalore's St John's Medical College. Mazumdar Shaw Cancer Center and Narayana Hrudayalaya Hospital awarded her a fellowship and training in Head and Neck Oncology in 2014.
She has outstanding expertise in head and neck reconstruction procedures and is a fervent believer that a patient's life should not be cut short because of a head and neck cancer diagnosis. She aspires to improve cancer patients' quality of life following treatment, which may include surgery or the dreaded chemotherapy and radiation. When possible, she performs organ-preserving operations such as laser surgery for laryngeal cancer and others. Dr. Athira is a specialist in obstructive sleep apnoea correction and has received training in trans-oral robotic surgery.
OPD Schedule for Dr. Athira Ramakrishnan
Dr. Athira Ramakrishnan's operating hours at Fortis are as follows:
Monday to Saturday: 11.50 am to 12.40 pm, 
Except for Sunday.