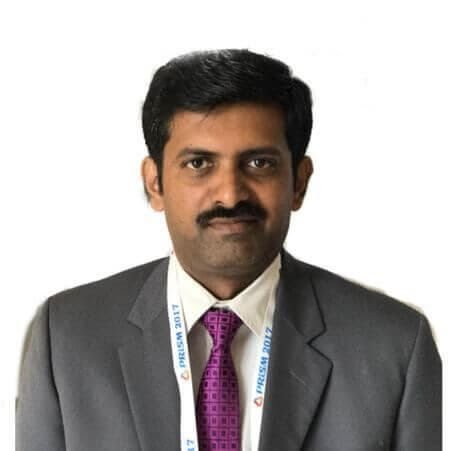 Dr. Suresh Babu is a renowned oncologist in Bangalore with over 18 years of experience in medical oncology. His commitment and expertise have earned him the respect of his patients.
Dr. Suresh is also a member of the famous Kidwai Memorial Institute of Oncology's teaching staff. Mastectomy, Splenectomy, Thyroidectomy, Esophageal Cancer, Stomach and Gastric Cancer are his areas of expertise. He is also well-versed in both autologous and allogeneic bone marrow transplantation. Chemotherapy, Targeted Therapy, Monoclonal Antibodies, Immunotherapy Treatment in Various Cancers, and Bone Marrow Transplantation are among his fields of specialization.
He has graduated from some of the most renowned institutes. He did his MBBS from Bangalore University, MD – Medicine from RGUHR University, and DM – Medical Oncology from the esteemed Adayar Cancer Institute, Chennai.
Furthermore, he has the privilege of working in some of the top medical institutes. He is a member of several associations some of which are mentioned below. Moreover, Dr. Suresh Babu has more than 70 publications to his name.
Memberships
Indian Medical Association (IMA)
Indian Society of Medical and Paediatric Oncology (ISMPO)
ICON
Registrations
60989 Karnataka Medical Council, 2001