Colorectal cancer is the 3rd common cancer in men and 2nd most common in women. However, unlike the west, where colon cancer is much more common, rectal cancer is more prevalent in India and this part of the subcontinent.
According to Dr. Sandeep Nayak, a prominent colorectal cancer specialist in Bangalore, "In the western world, 75% of colorectal cancer are colon cancer, whereas, in the east, 75% are rectal cancers."
Rectal cancer and colon cancer are both cancers of the gut that arise in different parts of the intestine. Rectal cancers are those that are within 14 cm of the anus and are treated as a separate group due to the differences in treatment and surgery necessary to remove them.
Rectal cancer treatment can be more challenging. However, there are various treatment options available, and the results of these approaches can vary.
Some considerations are based on the disease's stage at the time of diagnosis, while others are based on how close the cancer is to the anus.
Being a surgical oncologist in Bangalore and Director of Surgical Oncology and HOD of Minimal Access Surgical Oncology at Fortis Cancer Institute, Bannerghatta Road, Dr. Sandeep Nayak has treated thousands of cases of colorectal cancer. He is well-versed in all the types of surgical options to treat rectal cancer.
He specializes in minimally invasive surgery, especially laparoscopic and robotics. These advanced surgical options have revolutionized cancer surgeries.
In this article, we have talked about one such popular surgical treatment for low rectal cancer, intersphincteric resection (ISR).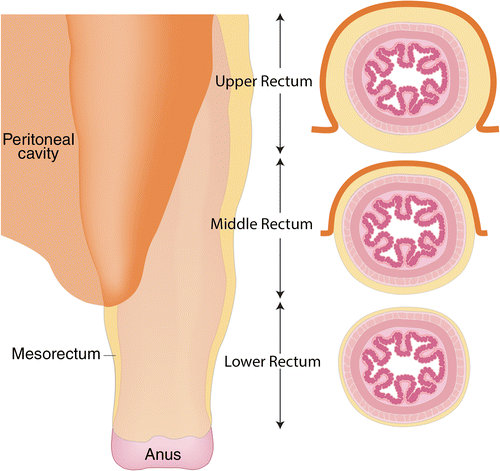 Rectal cancer develops in the rectum, between the colon and anus. It usually occurs in people above 50 years, but it can develop in youngsters also. The common symptoms of rectal cancer are blood in your stool, rectal bleeding, constipation, and diarrhea.
For low rectal cancer, which is near the anus, the most common treatment option is abdominoperineal resection (APR). In this surgery, the surgeon removes the anus, and a permanent colostomy is done, wherein a stoma is created. The end of your colon is attached to the abdominal opening. The waste from your body is collected in the bag affixed to the stoma.
Generally, patients do not want to consider APR surgery as they want to retain their anus. Many of Dr. Sandeep Nayak's patients ask for an alternative treatment where they can save their anus.
Fortunately, this is possible. Dr. Sandeep Nayak, one of the best oncologist in Bangalore, says, "It is feasible to preserve the anus and avoid a permanent stomach in 90% of rectal cancer patients. However, to do so, you have to undergo a systematic treatment where the oncologist will consider all the factors to help preserve the anus."
He further explains that none of the rectal cancer patients would want to live with a stoma, but if there are no other options, they have to go ahead with this surgery.
So now that you are aware of the challenges of low rectal cancer, let us understand intersphincteric resection (ISR)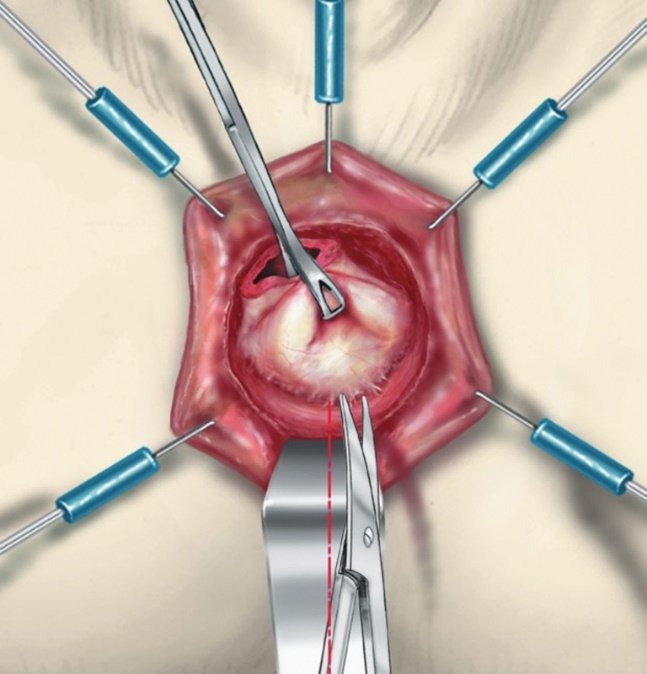 In recent years, intersphincteric resection (ISR) has given many rectal cancer patients hope. This advanced surgical technique offers sphincter preservation and restores the bowel continuity of patients by avoiding a permanent stoma.
Patient selection is crucial when considering a proctectomy with ISR for rectal cancer. The tumor's height, proximity to each sphincter complex component, and the presence or absence of regional lymph nodes or distal metastases must all be assessed.
As a result, a combination of a thorough physical examination and imaging modalities is used. The tumor's distal edge level is determined by the surgeon's preoperative evaluation, which includes a digital rectal exam and proctoscopy. The patient may have to undergo high-resolution MRI and endoanal ultrasound.
Further, most of the patients are recommended neoadjuvant chemoradiation therapy before ISR. Robotic or laparoscopic is the most preferred surgical modality for performing rectal cancer surgeries worldwide in standard centres.
Dr. Sandeep Nayak has shared a case study of a 65-year-old male who underwent intersphincteric resection (ISR) four years ago.
This patient had rectal cancer, which was present 1cm from the anus. He had undergone biopsy and radiotherapy at one of the major hospitals in Mumbai. Following this, the doctor recommended abdominoperineal resection (APR) with a permanent bag.
He was not keen on having a permanent bag for his professional reasons and was exploring possibilities to save his anus.
He approached Dr. Sandeep Nayak, hoping that he would manage to save his anus. He came to know about him through reviews and testimonies of previous patients and the positive results of the procedure.
When the patient consulted him, he had already completed his chemoradiation and had a six-week gap, which is ideal for surgery.
The doctor asked him to undergo an MRI, which showed that the control mechanism of the sphincter was safe, and it was possible in his case to spare the anus sphincters and thus save the anus.
Dr. Sandeep Nayak performed robotic intersphincteric resection (ISR), where he removed the tumor without removing the sphincter. The surgeon conducted a temporary ileostomy to bypass the motions till the wound healed.
After around 15 days, when wound healed, the doctor decided to close the temporary ileostomy with a minor procedure and sent the patient home once he passed stools through the normal passage.
It's been four years for the patient to undergo robotic intersphincteric resection (ISR), and at present, he is doing very well.
Outlook
Dr. Sandeep Nayak, one of the best cancer specialist in Bangalore, has treated many cancer patients for rectal cancer. He says, "It's been an interesting journey where we save the sphincters for patients who come to us with great hope."
He further adds, "It is a difficult surgery, and robotics have made a lot of difference in performing such a complex surgery and saving sphincters. It needs a very systematic approach, and a random method does not give the results."
Till date, Dr. Sandeep Nayak has performed more than 300 rectal surgeries and is an expert in robotics and laparoscopic
surgeries. If you want to know whether you or your loved one is the right candidate for ISR treatment, you should consult the right specialist.