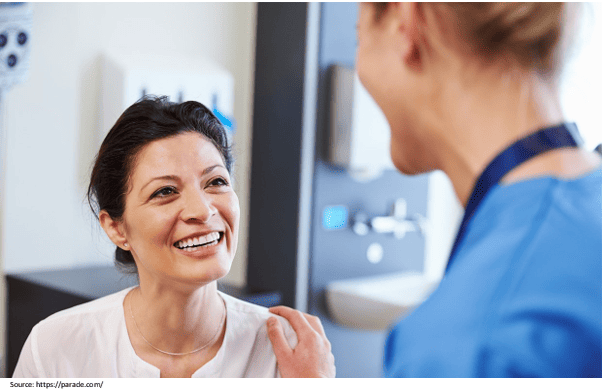 Many women are relieved when their breast cancer treatment is over. Even after your breast cancer treatment is finished, you must follow post-surgery instructions properly. The need for post-operative care is critical for a speedy recovery.
Dr. Sandeep Nayak, one of the best oncologist in Bangalore, India, assists his patients in recovering quickly and safely following breast cancer surgery. Being a proficient surgical oncologist in Bangalore, India, he follows evidence-based standards to enhance his patient's rehabilitation process while reducing pain and complications.
Dr. Sandeep Nayak knows the significance of post-operative care for a complete and timely recovery. Hence, he always advises his patients to follow the aftercare instructions strictly.
This article discusses about post-operative breast cancer surgery care. To learn more, keep scrolling down.
1) How should I care for my wound?
Maintain the cleanliness of the wound. There is no need to patch the wound if it is healthy. There is no need of any creams or powders. We prefer open dressing for all our wounds.
2) When will I be able to take a bath?
After two weeks, you can take a full-body bath after second or third day of surgery in most of the cases. Until then, sponge the upper part of your body and pat yourself dry. Water does not enter the wound. There is nothing to be worried.
3) What is the best way to treat my wound?
The nurse may remove the dressing on the first post-operative day and leave the wound open. The wound is usually closed with staples and does not require any special care except drying after bath.
4) What should I do about the drain? Is it necessary to wash it every time it is emptied?
The drain can be kept in the bag with the post-operative package. You must empty it at a set time each day and measure it with the measuring cylinder included with the kit. You don't need to clean the drain box every time. You can learn how to handle it from the expert nurse given to you.
5) Is it okay if I wash my hair?
Yes, you can, with a bit of help. Washing hair does not hamper the recovery.
6) How should I handle the discomfort in my arm and the sensation of straining at the surgery site?
After axillary surgery, especially axillary dissection, tingling, and numbness in the inner area of the upper arm are typical. Even a light touch might cause discomfort. This is far less common after a sentinel lymph node biopsy.
The cause for this is that a nerve that goes through your armpit and into your arm is pulled or cut during surgery. With activity and time, these peculiar sensations lessen.
7) Can I sleep on the surgical site?
Yes, as long as you don't lean against the drain tubes or rest your head against the arm.
8) Is it possible for me to conduct a few tasks at home?
Yes, you can handle many household tasks without getting tired. This could include dusting, setting the table, and keeping an eye on the kitchen. In 2-3 weeks, you can gradually resume your routine.
9) When will I be able to drive?
After the drain removal, you can drive, and you are free to move around.
10) What should I have for dinner?
You should focus on eating healthy, nutritional foods with your family at the dinner table. A dietician can recommend a diet plan if you have diabetes or are fat.
11) How often should I work out?
You should begin exercising as soon as possible after surgery and do so more regularly initially, such as every hour for 3-5 minutes. Once you have achieved a complete range of motion, you can lower the frequency to 4-5 times per day.
12) When will I be informed about my treatment options?
Based on your histology report, further therapy will be determined after 7-10 days of surgery.
13) What are the potential issues I will face? How will I cope with them?
There may be discomfort, swelling, or fever at the surgical site, as well as leakage from the drain's side or a faulty drain. All of these things must be addressed.
14) When should I schedule an appointment with the doctor?
5-7 days after surgery, you may visit your surgical oncologist in MACS clinic, Bangalore, India, to examine the wound and drain. Once the output has reached 30-40ml over 24 hours, the drain will be removed. This often takes ten days to two weeks. Two weeks after surgery, the stitches/staples will be removed.
15) When will my chemotherapy start? Is it a painful experience? Is it necessary for me to be admitted?
Chemotherapy usually starts in the third week following surgery. Before starting chemotherapy, the wound should be completely healed. Chemotherapy should be started within 3-6 weeks of surgery.
16) What are the most common chemotherapy side effects?
Chemotherapy is designed to target cells that are rapidly dividing. The cells lining the intestine, hair follicles, and bone marrow are fast-dividing while cancer cells rapidly divide. This is also why, during chemotherapy, one feels queasy, loses hair, and becomes more prone to infections. All of this contributes to exhaustion.
The good news is that effective drugs combat various chemotherapy side effects. Following chemotherapy, these side effects persist for about a week, following which the recovery process begins. They will be thoroughly explained to you by your oncologist in Bangalore, India.
17) What is radiation therapy, and when will it be administered? How often must I return for radiation, and how long does it take?
Radiation therapy is a treatment that involves delivering high-energy X-rays to the breast following breast-conserving surgery (BCS) or the chest wall after breast removal (mastectomy).
After chemotherapy, radiation is usually administered. The conventional treatment lasts 5-7 weeks in suitable patients, but newer approaches can provide it in as little as three weeks.
In some selected cases we can complete radiotherapy using intrabeam IORT machine in a single sitting.
The specifics of your therapy will be discussed with you by your oncologist in Bangalore, India.
18) How do I know I am clear of disease? What is my plan for a follow-up? And who should I schedule a follow-up meeting with?
After you have finished your treatment, you will be contacted for a follow-up appointment. For the first two years, you will be examined for symptoms and seen clinically every three months, then six times a year for the next three years, and then once a year for the next five years. Mammography will be done once a year, and an ultrasound and chest X-ray will be done every six months.
For healing completely and receiving other therapies after breast cancer surgery, you should follow the mentioned post-operative care properly.
If you or your loved ones are diagnosed with breast cancer, schedule a consultation with Dr. Sandeep Nayak, our cancer specialist in Bangalore, India, for a thorough diagnosis and treatment or a second opinion.