The pancreas is a vital organ located in the abdomen, responsible for producing enzymes for digestion and hormones like insulin for blood sugar regulation. With its stealthy onset, pancreatic cancer casts a shadow that darkens the lives of those it touches. The diagnosis carries a heavy emotional burden, evoking fear, uncertainty, and profound sadness. Amid the turbulence, it's crucial to understand what to expect at Stage 4.
"At Stage 4, pancreatic cancer presents formidable challenges," says renowned surgical oncologist Dr. Sandeep Nayak. "It's a point where the disease has advanced significantly, often spreading to distant organs."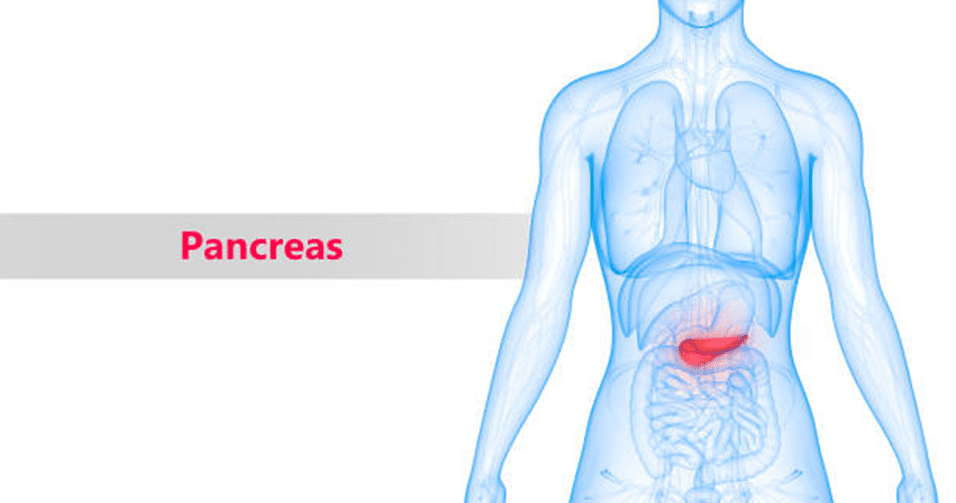 Amidst this daunting journey, it becomes essential to know what to expect. It involves grappling with treatment options, managing symptoms, and seeking support for the patient and the emotional well-being of loved ones.
Yet, even in the face of such adversity, there's room for hope. Advances in medical science and unwavering support systems offer a ray of optimism. While the road ahead may be arduous, knowledge equips us to navigate it with greater clarity and determination.
Stage 4 Pancreatic Cancer What To Expect
Pancreatic canceroften doesn't cause noticeable symptomsin its early stages.
However, as the disease progresses, common symptoms and signs of stage 4 pancreatic cancer may include:
Jaundice: Yellowing of the skin and eyes, often accompanied by dark urine and pale stools due to the blockage of the bile duct.
Abdominal Pain: Pain in the upper abdomen, which can be severe and may worsen after eating or lying down.
Unexplained Weight Loss: Significant and unexplained weight loss over a relatively short period.
Loss of Appetite: A decreased interest in eating, leading to reduced food intake.
Fatigue: Feeling unusually tired or weak, which may be related to anemia or the cancer itself.
Digestive Problems: Nausea, vomiting, and changes in bowel habits, such as diarrhea or oily, pale stools, can occur.
New-Onset Diabetes: In some cases, pancreatic cancer can cause diabetes without a clear cause or family history or worsen pre-existing diabetes.
Gallbladder Enlargement: The tumor may block the bile duct and cause the gallbladder to become enlarged.
Blood Clots: The development of blood clots, often in the deep veins of the legs (deep vein thrombosis) or the lungs (pulmonary embolism).
Back Pain: Pain in the back, which may imply that the cancer has spread to the nerves surrounding the pancreas.
Depression or Anxiety: Emotional changes may occur due to the diagnosis and its impact on daily life.
Various other conditions can cause these symptoms, and having one or more of these symptoms does not necessarily mean you have pancreatic cancer. However, if you experience persistent or worsening symptoms, please consult a cancer specialist like Dr. Sandeep Nayak for a thorough evaluation and diagnosis.
Best Treatment For Stage 4 Pancreatic Cancer
Pancreatic cancer is difficult to treat, especially as it advances. Surgery is the most effective option for long-term survival, but at Stage IV, it's not feasible due to widespread metastasis. Treatment responses vary among patients, so Stage IV individuals often explore various therapies to find the most effective one.
Here are some standard treatment options:
Chemotherapy: Systemic chemotherapy, which involves using drugs to target and destroy cancer cells throughout the body, is often a primary treatment for Stage 4 pancreatic cancer.
Targeted Therapy: Some patients may receive targeted therapy drugs focusing on specific molecular or genetic abnormalities in their cancer cells.
Immunotherapy: Immunotherapy drugs, which enhance the body's immune system to fight cancer, are being studied for their potential in treating pancreatic cancer.
Palliative Care: Palliative care is essential to Stage 4 pancreatic cancer treatment. It focuses on managing symptoms, improving quality of life, and providing emotional support.
Clinical Trials: Participation in clinical trials can provide access to innovative treatments and therapies that may not be available through standard care.
Surgery: In some cases, surgical interventions may be considered to address complications or alleviate symptoms, although curative surgery is usually not an option at Stage 4.
Radiation Therapy: Radiation therapy may be used to target specific areas of metastasis or to relieve pain caused by tumors pressing on nerves or other structures.
Supportive Care: Managing pain, nutritional support, and addressing side effects of treatment are crucial elements of Stage 4 pancreatic cancer care.
If you are seeking treatment options for pancreatic cancer, please do not hesitate to consult laparoscopic surgeon Dr. Sandeep Nayak. Dr. Nayak and his team of oncologists work closely to develop personalized treatment plans that consider your unique circumstances and goals.
Benefits Of Chemotherapy For Stage 4 Pancreatic Cancer
While chemotherapy may not offer a cure at this stage, it can provide several potential benefits:
Extended Survival: Some patients with Stage 4 pancreatic cancer may experience a prolongation of their lifespan with chemotherapy, even if it's not a cure. It can slow down the progression of the disease.
Symptom Management: Chemotherapy can help alleviate pain, jaundice, and digestive issues, improving the patient's quality of life.
Tumor Size Reduction: In some instances, chemotherapy may shrink tumors, making them more manageable and potentially allowing for other treatments like radiation therapy or surgery.
Clinical Trials: Participation in clinical trials involving new chemotherapy drugs or combinations may offer access to innovative treatments with the potential for better outcomes. Medical experts are constantly researching trying to find new treatments for pancreatic cancer stage 4.
An open and honest discussion with the healthcare team can help determine whether chemotherapy is a suitable and worthwhile option for a specific patient.
Stage 4 Pancreatic Cancer Survival Rate With Chemo
The stage 4 pancreatic cancer life expectancy, even with chemotherapy, is generally low. On average, the five-year survival rate for Stage 4 pancreatic cancer is around 1%.
"This means that only a small percentage of individuals with Stage 4 pancreatic cancer are expected to survive for five years or more," explains surgical oncologist Dr. Sandeep Nayak.
Stage 4 Pancreatic Cancer Survival Rate By Age
Here are the approximate figures for Stage 4 pancreatic cancer survival rate by age as per Medical News Today:
| | |
| --- | --- |
| Age | Relative Survival Rate |
| Age <15 | 86.5% |
| Age 15–39 | 54.7% |
| Age 40–64 | 15.9% |
| Age 65–74 | 10.3% |
| Age 75 | 5.3% |
The median age at diagnosis is 70, as reported by the National Cancer Institute, and the median age at death is 72.
Role of Age in Pancreatic Cancer Survival Rates
Age plays a significant role in pancreatic cancer survival rates. Generally, younger individuals tend to have higher survival rates than older ones. For instance, those under 40 have a notably higher relative survival rate than those over 75. This variance can be attributed to factors such as overall health, treatment tolerance, and the aggressiveness of the disease. To understand pancreatic cancer survival rates by age, we must consider the patient's age, cancer stage, treatment options, and tumor behavior.
"Pancreatic cancer is commonly diagnosed in older adults, with the median age at diagnosis being 70," says Robotic Surgeon Dr. Sandeep Nayak. "Understanding the influence of age on survival rates is crucial for tailoring treatment approaches and providing realistic expectations to patients and their families."
With over 15 years of expertise, Dr. Nayak is among the preferred oncologists for people seeking effective cancer treatments.
FAQs
Q.1 Can pancreatic cancer be fully cured?
A: Pancreatic cancer is often challenging to cure fully, especially at advanced stages. Still, treatment can extend survival and improve quality of life. While early detection and surgical intervention offer the best chances of a cure, the prognosis is often less favorable for advanced cases.
Q.2 How painful is last-stage cancer?
A: Pain in the last stage of cancer can vary widely among individuals and depends on factors like the type of cancer, its location, and the effectiveness of pain management.
Q.3 How do you know if chemo is working on stage 4 pancreatic cancer?
A: The effectiveness of chemotherapy for Stage 4 pancreatic cancer is assessed through various means, including imaging scans to monitor tumor size, blood tests to check tumour markers like CA 19-9, and clinical evaluations by healthcare providers to assess symptoms and overall well-being.
Q.4 Can you live 5 years with stage 4 pancreatic cancer?
A: The five-year survival rate for Stage 4 pancreatic cancer is typically very low, averaging around 1%. However, survival rates can vary widely based on individual factors, including overall health, treatment response, and specific cancer characteristics.
Q.5 What causes death in stage 4 pancreatic cancer?
A: In Stage 4 pancreatic cancer, death is typically caused by complications related to advanced cancer's impact on vital organs, such as liver failure, respiratory distress, or severe infection. Additionally, the progression of the disease and its effects on overall health contribute to the end-of-life process.